It has been said that "you are not your content." This is true in digital marketing today, where social media is the key to success. With the influx of advertisers using social media marketing, it is more important than ever to be on top of this trend. Social media has allowed for connections at a personal level, which builds influence and brand loyalty. The only caveat is that you need to be confident in their abilities to produce high-quality content regularly.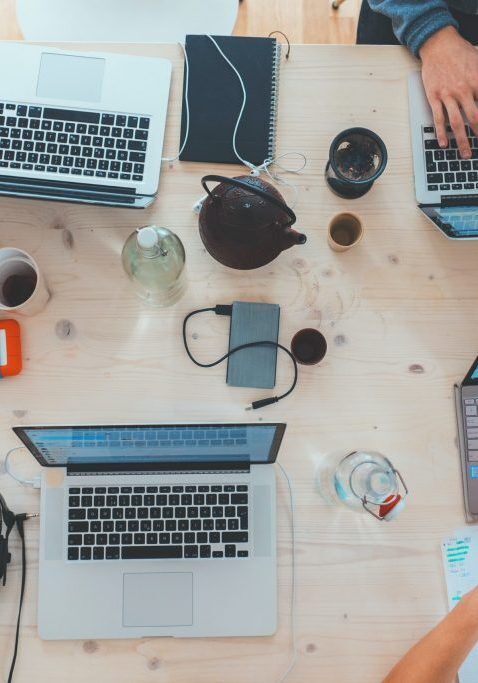 How Businesses Can Leverage Social Media
If you own a small business, chances are you've heard of social media. But do you know how it can benefit your company? Here's why businesses should start leveraging social networking sites like Facebook, Twitter, LinkedIn, and others.
Build Brand Awareness - Social media allows you to build awareness of your brand and reach new audiences. You can also use these networks to drive traffic back to your site.

Increase Customer Service - Social media gives you an opportunity to interact directly with your customers. If someone asks a question, you can answer right away. And if there's something wrong with one of your products, you can address it quickly.

Promote Your Products & Services - Most companies don't realize how many potential customers are already active on social media. By promoting your products and services on these sites, you're reaching out to people who might never visit your website.

Generate Leads - Many leads come from referrals. These referrals could be current customers, partners, employees, family members, friends, bloggers, etc. When you provide great service and generate quality leads, you'll eventually see a rise in sales.

Enhance SEO - Since social media profiles include links to websites, optimizing your profile will increase your SEO (search engine optimization) ranking.
Social media is a powerful tool that can be used by any business to grow its presence online. Whether you want to connect with existing customers, attract new ones, or simply find ways to market your product or service, social media is a great way to go.
Why Choose an Orange County SEO Company to Design and Execute Social Media Marketing Campaigns?
When it comes to social media marketing, there are two types of companies: those that have a plan and those that don't. At Orange County SEO Company, we believe in creating a plan before implementing anything. We take the time to understand what our client's goals are, then develop a strategy to achieve them. Our goal is simple: to help our clients succeed online.
We offer several different packages depending on your needs. Contact us today to learn more about how we can help you get started!
FAQs About Social Media Marketing Services
The term "social media" refers to various Internet-based applications that allow individuals, communities, businesses, organizations, and other entities to create and share information, ideas, images, videos, messages, links, games, and other forms of multimedia through common platforms.
Social media works when users post and share information, pictures, and videos across multiple platforms such as Facebook, Instagram, Snapchat, Pinterest, Tumblr, Vine, Google+, Twitter, LinkedIn, etc. Users may follow each other, subscribe to updates, comment on posts, and otherwise engage with the content posted to the network.
There are many ways to use social media to promote yourself or your business. You should choose methods that best fit your budget, target audience, and social media platform preferences. Some options include posting blogs, articles, photos, and videos; sharing news items, events, deals, and promotions; responding to comments and questions; liking pages, groups, and posts; and participating in forums and polls.
There are many tools available for social media management. Popular platforms include Hootsuite, Buffer, Sprout Social, TweetDeck, etc. Each offers unique features, but most enable you to schedule updates, track performance, and measure results.
No. Many people mistakenly assume they must have a website or blog to utilize social media marketing effectively. However, you do not need either to start using these services. In fact, if you already have a website or blog, you can easily integrate social media into your site without having to build a separate one.
You should use social media to share information, news, announcements, and stories relevant to your industry, company, products, and services. Share interesting facts, stats, and figures related to your niche. Provide useful tips and advice. Answer customer questions. And interact with customers by asking them to reply to your posts and join conversations.
Depending on the type of content you share, you might expect anywhere from a few hundred visits to thousands of visits per month. If you're just getting started, expect to see fewer visitors initially. As you gain followers and increase engagement, traffic will grow.
It depends on what kind of content you want to share. If you want to share text-only posts, then you can use any of the major social networks(Facebook, Twitter, etc.). But if you want to share video, photos, or other types of content, you'll probably get better results by using dedicated platforms like YouTube, Flickr, Vimeo, and Pinterest.
Yes. Having multiple accounts allows you to maintain different audiences. For example, you could create an account specifically for your business's social media needs. Then, you could also create another account for personal use.
Orange County SEO Company provides affordable solutions that work. We offer affordable packages tailored to meet your specific needs. Our team works hard to provide quality service and support every step of the way. Contact us today to learn how we can help you!